News & Tips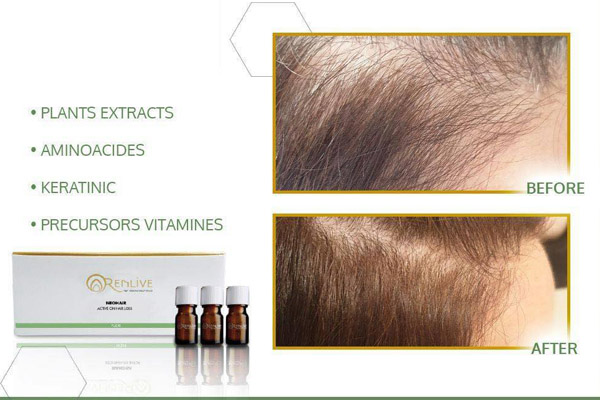 Do you have Thinning Hair?
NeoHair is a new formulation rich in active ingredients, such as vitamins, aminoacids and plant extracts, designed to fight thinning hair and stimulate re-growth.
NeoHair acts at three different levels, with three different action mechanism: thanks to the vasodilator activity of the plant extract it helps to increase blood flow therefore leading to an increased irrigation and oxygenation of the scalp; vitamins act synergistically with the plant extracts against radicals that attack hair structures; aminoacids are the precursors required for keratin and other protein synthesis, they ensure a proper hair growth and nutrition.
PROFESSIONAL USE: once a week for one month applied by electroporation treatment, dermapen or a dermaroller.
NEOHAIR CONTRIBUTES TO:
Restore effective micro-circulation of the scalp
Revitalize hair follicles
Stimulate re growth
Treat thin and devitalized hair
Increases blood flow therefore irrigate and oxygenate the scalp
Ensures bio availability and proper ratio of all amino acids present in healthy hair
Induces substantial reduction of hair loss
Treats non-androgenic alopecia
Repair hair prematurely damaged by environmental aggressions
Eliminate dandruff and seborrhoea