News & Tips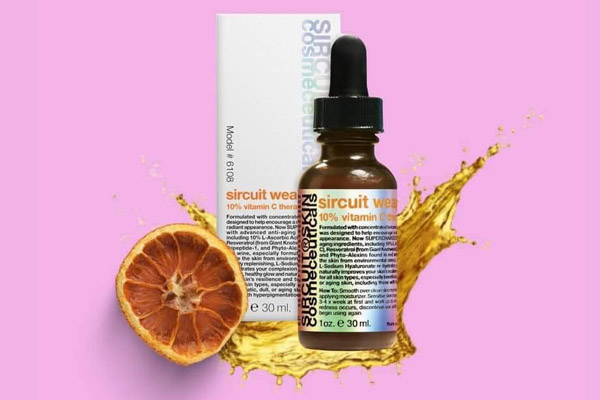 Want the Anti-Aging Answer?
Strong in antioxidants to protect and age proof your skin, brighten complexion and giving you that beautiful natural glow.
Sounds good right? You bet, read below why this Vitamin C is so outstanding
SIRCUIT WEAPON+ is our 10% vitamin C serum.
It is specifically formulated with concentrated botanicals designed to deliver antioxidant protection, as well as to perfect and brighten your complexion.
Uniquely developed, L Ascorbic acid derived from a wine-phyto-alexin-complex, is a stable and effective form of Vitamin C, with benefits that enhance the skin's radiance and promote a natural healthy glow.
Resveratrol is a potent antioxidant that's rich in polyphenols with skin protective and anti-aging properties, for younger-looking skin. Copper Tripeptides are included that help to induce a skin-tightening effect, improving firmness and skin elasticity.
Deeply replenishing, L-Sodium Hyaluronic acid, helps to re-hydrate your complexion, naturally improving your skin's moisture levels and texture. Like all serums by SIRCUIT Cosmeceuticals, SIRCUIT WEAPON+ is concentrated and a little goes a long way.
To use, dispense 1/5 of a dropper and smooth across the face, neck and décolleté.
It is recommended to be used in the morning, for skin that is normal, oily, or in need of environmental protection and of course, for those who seek a healthy, beautiful glow. For those with sensitive skin, you may want to begin by using 3-4 times a week and work up to once daily.